Dramatic Order Knights of OMAR (DOKO)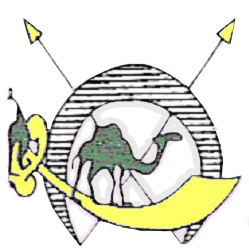 The Dramatic Order Knights of OMAR was organized for the entertainment of the members; to plan and provide social activities for their lighter moments. It serves as an outlet for pleasure, merriment and wholesome recreation. Its activities are well planned and kept on a high plane. The members of the DOKO have a unique opportunity to attract new members and at the same time strengthen the local lodges of the Knights of Pythias because before becoming a "Dokey" the member must become a Pythian.
The Princess of Omar
The Princess of Omar is an auxiliary of the Dramatic Order of the Knights of Omar and was approved by the Imperial Temple in August of 1929.  All members are called Princesses and help to provide wholesome social activities for the Order.  Princesses are involved in various community activities which include working at the voting polls, providing relief for those in homeless shelters, and visiting nursing homes.  In order to become a Princess one must first become a member of the Order of Calanthe.
Uniform Rank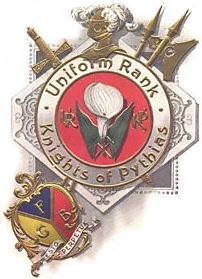 The Uniform Rank is known as the flower of the Order. Membership is open to all Pythians, Calanthes, and members of the Youth Department.  This department of our Order is essentially one of display that adds color and pageantry to all Pythian and Calanthe affairs.